Post by boraddict on Mar 24, 2021 19:22:47 GMT -6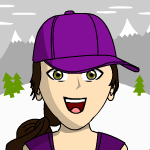 A couple of days ago there was an article posted in the shoutbox and part of it talked about the preparation of the Levite priests going on in Israel. They have found that those who descended from Levi have a specific genetic marker that no one else has. So, the tribe of Levi is not lost.
Gentiles do not become part of national (physical) Israel. If you want to call them spiritual Israel, I think one can make a case for that. But spiritual Israel is not divided up into tribes. They are one in Christ. There is a distinction between physical Israel (the 12 tribes) and a spiritual Israel.
I still know of no Scripture that says the church becomes Israel or Ephraim.
I do not have confidence in the genetic evidence to which you referred because of the bias that may be involved in the work. If that study was let's say done in a non Jewish lab by non Jewish people then it would have greater validity. However, it sounds like the authors of the study were supporting a narrative. Who is to say what the genetics of the Levite priests were prior to and after the Babylonian invasion (587 B. C.). That genetic science would have to be pretty good before I would sign on to believing that; lot's of variables there.
I remember the LDS were claiming that the American Indians were descendants of Judah until the science proved otherwise. However, those comparisons were between living people if I understand correctly. But with the Levite priests, we are talking about going to a credible source and not something that might have been polluted by foreign DNA. Don't think the science proves that the Levite priests have the same markers as the Levite priests of 587 B. C. If so, then where did they get the samples, etc.
One problem with claiming that only Judah has blood of the 12 tribes of Israel is that the Assyrians carried away the people of the northern tribes and those were lost to their national identity. Not only that, but they interbred into other populations. So to say that only Judah has the blood of the 12 tribes of Israel is to paint with a broad brush. It has been 2700 years and during that time some blood line from the northern tribes has descended down to us in other populations; and not only in Judah. So while I agree that all 12 tribes probably are represented in the blood of Judah, it does not negate the point that the blood of all 12 tribes have probably been disseminated down through a multitude of populations here upon the earth.
I have not had time to do an in-depth search for that evidence; that the church is Israel. Not becomes Israel, but is Israel.

Secondly, that Judah is not Israel but Ephraim is.
Also, I still do not understand why Dan has been left out of the count in Rev. 7. I have thought that Dan was replaced by Manasseh and that Joseph represents Ephraim; and that is perfectly reasonable. But if that is the case, then Ephraim is one of the 12 tribes, having been called Joseph in the count. So my point that I was making to you about Judah being in the count also applies to Ephraim. That is, both Judah and Ephraim are in the count of 12 but Dan is not. Big puzzle.