Post by bondservant on Nov 4, 2019 12:53:43 GMT -6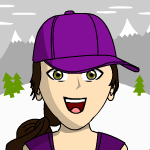 I do believe though that it will be an actual sign, just like the woman and the dragon signs. (But the sign then leads to an actual fulfillment of the 7 angels coming with their trumpets and bowls)
I believe it will be a sign as well.
Here's something to think on...this alignment occurs a little over 6 1/2 years from the sign of the woman (9/23/17)
This area of the sky is called the Celestial Sea. The sun is there lighting the sea on fire. Pleiades "The Congregation" (the martyrs) standing there on one side and the moon (The church?) on the other, and seven planets all in line.

I don't know if I'm right, but I've never known all the planets to be in a line like that. And at the Celestial Sea...with the sun...

Very interesting!! I think you are on to something.
I feel like 2023-2024 are going to be very interesting years to say the least.
1) Ring of Fire Eclipse aka (Ring of Light Eclipse)
2)
100 yrs
since the Islamic Caliphate
3) the Great North American Eclipse
"The Islamic Caliphate fell at the hands of Mustafa Kemal Ataturk in 1924 and in the Hadith, prophet Muhammad states "Allah will, on the new years of
every one hundred years
, will send to the Umma (Muslim World) one who will re-arise to renew its religion" (Abu Daud, 4/178)
The fourth major caliphate, the
Ottoman Caliphate
, was established after their conquest of Mamluk Egypt in 1517. The conquest gave the Ottomans control over the holy cities of Mecca and Medina, previously controlled by the Mamluks. The Ottomans gradually came to be viewed as the de facto leaders and representatives of the Muslim world.[12] Following their defeat in World War I, their empire was partitioned by the United Kingdom and French Third Republic. The
Turkish Republic
was proclaimed on 29 October 1923, and as part of the reforms of its first president, Mustafa Kemal Atatürk, the Grand National Assembly of
Turkey
constitutionally abolished the institution of the caliphate on 3 March 1924