Post by yardstick on Mar 22, 2021 19:28:59 GMT -6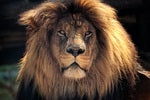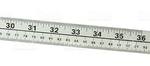 If you had not seen (read: studied) that site's contents and compared it to scripture, why did you post it here without any kind of disclaimer?
It appears that you are defending the website's contents, or are at least being an apologist thereof.
I did respond, saying I never met spoke to or had any affiliation with this site, but that as far as I had read, they had things correct. I had also specified I had inly read enough to convince me that their "beliefs" were right, meaning that the basic truths of the bible were correctly put. I mentioned before, but since I can't expect all who read my words, have read all my previous postings, I have yet to find an "organized church"/sect etc. that has all things correct, but many have truths the others do not. In the whole, you can find the "church", but I've yet to see it in any "one" part. I will however point out that what they are saying and what you do are sort of mutually fulfilling. Not as far away as you may think from one another. I don't "think" their saying you can "earn" your salvation, though it can be read that way, But rather they are describing the very relationship "you" speak of. Jesus is the way, none go but through him. However, if you go through him, he grants you his spirit and you will do as he does, therefore you WILL follow the commandments or choose not to follow God. It can be no other way. I personally see not major conflict here except that both are correct in different pieces of a whole. By the very same token you apply, if you indeed believed in God, and had faith in him, would you not automatically follow his commandments? By doing so, would you not be showing Christ how you trust in him and he find you in good standing to accept his gift? It would seem the err. here is to preclude one or the other as they are both of the same whole. I will refrain from this particular avenue, since it seems will not be accepted as unity, but rather division.



I do apologize however, for pointing out the spec in my brother's eye, while not seeing that doing so, was pointing out my own.
I answer your question with these questions:

Do you lose your sin-nature when you receive Jesus as your Lord and Savior?

Do you stop sinning just because you are saved?


In regard to this question, I point out that the way you structured your sentence places the onus of being in good standing prior to receiving the gift of salvation. This is false. It is works. Maybe you would like to rephrase it? In order for them to be of the same whole, they must be equally effective. They are not:

Works first, to be granted the gift of salvation, is not the same as works being the evidence (results) of salvation. Unsaved people do good works, but they do so with the wrong motive. This taints the goodness and demerits the action. There is no salvation gained this way. In fact, humanity is incapable of doing good works with perfect motive, because of our sin nature.

Saved people cannot help but do good works. These works are done with a proper motive: not to glorify themselves, but to glorify Jesus. The salvation generates the works.

Paul aptly describes this very thing:

Romans 7


5For when we were in the realm of the flesh, the sinful passions aroused by the law were at work in us, so that we bore fruit for death...



15I do not understand what I do. For what I want to do I do not do [good deeds], but what I hate I do [evil deeds]...

18For I know that good itself does not dwell in... my sinful nature. c For I have the desire to do what is good, but I cannot carry it out. 19For I do not do the good I want to do, but the evil I do not want to do—this I keep on doing...



21So I find this law at work: Although I want to do good, evil is right there with me. 22For in my inner being I delight in God's law; 23but I see another law at work in me, waging war against the law of my mind and making me a prisoner of the law of sin at work within me...

So then, I myself in my mind am a slave to God's law, but in my sinful nature, a slave to the law of sin.


The only thing allowing anyone to do good deeds is the Holy Spirit. Paul also points this out: that it is the Holy Spirit doing the good, not the man. He does this by process of elimination in the very same chapter 7 of Romans. If sin keeps people from doing the good things that they want to do; then it must be the Holy Spirit that allows them to do them. Conversely, if sin makes people do evil deeds, then the Holy Spirit must prevent them from doing same.


BTW, in case you had not noticed, this passage answers the first two questions I posed to you. Saved people do not stop sinning. That means that they can violate the 10 commandments, even though they don't want to. Doing so is not evidence of a lack of salvation. It is evidence of a sin nature.

Therefore, it is not an either/or situation (violation of the Law as evidence of lack of salvation); but rather even being able to keep the law a little is evidence OF salvation, because unbelievers cannot do it. Even their apparent success is tainted by bad motives, not excluding lying about what they are doing and why they are doing it.

Galations 3 is also relevant here.