Post by venge on Mar 14, 2021 6:25:56 GMT -6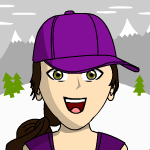 Gen 5:32 has Noah at 500, then Gen 6:3 has the statement of 120 years, then Noah is 600 when the flood comes. (Gen 7:22)
I see I need more backup with my comment. Let us not believe me then, and let us look to what others say.
Benson Commentary:

Yet his days shall be a hundred and twenty years — So long will I defer the judgment they deserve, and give them space to prevent it by their repentance and reformation. Justice said, Cut them down; but mercy interceded: Lord, let them alone this year also; and so far mercy prevailed, that a reprieve was obtained for six-score years; and during this time Noah was preaching righteousness to them, and, to assure them of the truth of his doctrine, was preparing the ark.
Barnes Commentary:

From this we learn that the narrative here reverts to a point of time before the birth of Shem, Ham, and Japheth, recorded in the close of the preceding passage as there were only a hundred years from their birth to the deluge. This is according to the now well-known method of Scripture, when it has two lines of events to carry on. The former narrative refers to the godly portion of mankind; this to the ungodly remnant.
Matthew Poole answers the rest of the question (Please see his supporting verses in 1 Peter. He begins by saying,
shall be an hundred and twenty years. During which time Noah was preaching; and, to assure them of the truth of his doctrine, preparing the ark. See 1 Peter 3:20, 2 Peter 2:5
He then raises the question:
Quest. How did God perform this promise, when there were but a hundred years between this time and the flood, by comparing Genesis 5:32, with Genesis 7:11?
That is the assumption you raised
Natalie
, and as you did (instead of 120), we must all look for reasons to uphold things to make sure its true.
Answer


1. The increasing wickedness of mankind might justly hasten their ruin, and forfeit the benefit of this indulgence.



2. This promise, though mentioned after that, Genesis 5:32, yet seems to have been made twenty years before it; for that verse is added there out of its proper place only to complete the genealogy; and therefore, after this narration, it is repeated here in its due order, Genesis 6:10. And such hysteron proterons are frequently noted in Scripture.