Post by venge on Apr 12, 2018 5:55:00 GMT -6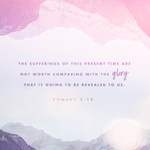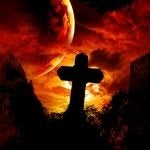 Edit: I have no idea how the quote got like that. I was trying to post my own comment and somehow it quoted it as Stephan. Sorry about that.
Someone asked whether hell and the lake of fire are 2 different places on the Behild Israel FB forum. Here are a few responses:
-Yes, hell is the temporary holding place until the 2nd resurrection when all the lost will be thrown into the lake of fire. The lake of fire is presently un occupied.
-Yes I guess you could kind of look at it like this when a person is sentenced to prison, he's held in County Jail until he is shipped to prison. So I guess you could say hell is like the county jail the Lake of Fire like prison, the final destination of your sentencing
-In the Bible the temporary place of the dead is known as Sheol/Hades (Prov. 9:18; Psalm 9:17; Luke 16:19-31). Currently it is where all unbelievers go at the time of death. Believers, however, though absent from the body, are immediately present with the Lord (2 Cor. 5:6-8; Luke 23:43). The lake of fire is eternal (Matt. 25:41). It is currently empty. The first two to be thrown into the lake of fire are the Antichrist and the False Prophet (Rev. 19:20). The next one to go will be Satan (Rev. 20:10). Finally, those who stand before the Great White Throne and whose names are not found in the book of life are thrown into the lake of fire (Rev. 20:11-15).
-Here's an excellent teaching on it:
I haven't looked up any of these verses or watched the video... just copy and paste for anyone interested.
Edit: Here is the verse in Matthew, which Jesus says after He has come back and separated the sheep (on His right) from the goats (on His left): "Then he will say to those on his left, 'Depart from me, you cursed, into the eternal fire prepared for the devil and his angels." Matt 25:41
The word eternal is one SK brought up:
166. aiónios: agelong, eternal
definition: age-long, and therefore: practically eternal, unending; partaking of the character of that which lasts for an age, as contrasted with that which is brief and fleeting.
The word fire:
4442 pur: fire
Definition: fire; the heat of the sun, lightning; fig: strife, trials; the eternal fire.
There is too much on the fire for me to study right now, but it looks like it will be interesting.
Witness,
I must commend you. I agree with most of what you wrote above and good job linking scripture. It is always nice to be able to refer back to where something is quoted from for guidance and subjective review.
In Revelation 20:14, we see the following verse to answer the question asked.
And death and hell were cast into the lake of fire. This is the second death
So, if hell and death were thrown into the lake of fire, then the lake of fire and hell are different from each other. This happens after the millennium kingdom of Christ.
I do disagree with one point though. And I am sure there are a few that will disagree with me.
Absent from the body, present with the Lord. A verse that in my opinion has been abused and not understood fully. I have read commentaries on this and I ever hear people from the pulpit still say it. Let us look at this verse. I will highlight the specific text in question.
2 Corinthians 5:1-11 KJV

1 For we know that if our earthly house of this tabernacle were dissolved, we have a building of God, an house not made with hands, eternal in the heavens.

2 For in this we groan, earnestly desiring to be clothed upon with our house which is from heaven:

3 If so be that being clothed we shall not be found naked.

4 For we that are in this tabernacle do groan, being burdened: not for that we would be unclothed, but clothed upon, that mortality might be swallowed up of life.

5 Now he that hath wrought us for the selfsame thing is God, who also hath given unto us the earnest of the Spirit.

6 Therefore we are always confident, knowing that, whilst we are at home in the body, we are absent from the Lord:

7 (For we walk by faith, not by sight:)

8 We are confident, I say, and willing rather to be absent from the body, and to be present with the Lord.

9 Wherefore we labour, that, whether present or absent, we may be accepted of him.

10 For we must all appear before the judgment seat of Christ; that every one may receive the things done in his body, according to that he hath done, whether it be good or bad.

11 Knowing therefore the terror of the Lord, we persuade men; but we are made manifest unto God; and I trust also are made manifest in your consciences.
Seems like it says that when we die we go to the Lord. But look at verse 6. When we are at home with the body we are absent from the Lord. But I thought the Holy Spirit dwells within us? Don't we have Christ? My entire life on the earth is absent from Christ?
No. People are mistranslating 1 verse and not looking at the entire context. What is the writer saying? What is the body? Well, we know from other things Paul has said that the body is the flesh. The flesh is sinful above all things and it separates us from God.
When we are absent from our fleshly body, we are present with the Lord because he dwells within us. He will not dwell within you when you are in your flesh. Why? In verse 7 he clears it up saying because we walk by faith and not by sight. Therefore, we would rather to be absent from the body which is our sinful flesh and to be present with the Lord.
Paul constantly struggled against sin. he always warned believers against the flesh, against the body and to seek Christ with a perfect heart. Now look at verse 9, whether we are present or absent, we may be accepted of him. Simply put, whether we are not sinning and Christ dwells within us or we are in sin and he is separated from us....we hope to be accepted of him. Because we love him and he loves us. We will sin but we must fight that sin. We must bear fruit worthy of Christ. For every tree that beareth not fruit will be hewn down.
Matthew 7:19
Every tree that bringeth not forth good fruit is hewn down
When we get to verse 10, for we must ALL appear before judgement. That is the wicked and the righteous. WHY? that every one may receive the things done in
HIS BODY.


Absent from the body is not present with the Lord. The complete text shows Paul was speaking that he would rather be absent from sin and to be with Christ at all times so he would labour to bear fruit unto God that whether he sinned and it separated Christ from him or he did not and Christ dwelled within in, he would be accepted.
He struggled with it. Look at what Paul said about his own sin in Romans 7:21-25
21 I find then a law, that, when I would do good, evil is present with me.

22 For I delight in the law of God after the inward man:

23 But I see another law in my members, warring against the law of my mind, and bringing me into captivity to the law of sin which is in my members.

24 O wretched man that I am! who shall deliver me from the body of this death?

25 I thank God through Jesus Christ our Lord. So then with the mind I myself serve the law of God; but with the flesh the law of sin.
We all can agree that we all face the struggles of sin like Paul did. It is a daily struggle we MUST win.
Back to absent from the body, present with the Lord. Now that I explained why that verse is used incorrectly, let us think about the connotations of it. If you were really to die and go to heaven right away, then who gets resurrected at the rapture? We would all be off the earth except the living. That presents a major biblical problem. Think about that. If you die and go to heaven right now, then how does the harpazo happen? Does your soul come down from heaven to meet the Lord in the clouds? I thought the verse said the resurrection of the dead and the dead will be caught up to him in the clouds and then those who are alive and remain...See the problem?
Wait wait..Venge...you cannot say that. It goes against what scripture says? It goes against what God has said in his word? I think not.
1 Thessalonians 4:16-17
16 For the Lord himself shall descend from heaven with a shout, with the voice of the archangel, and with the trump of God: and the dead in Christ shall rise first:
17Then we which are alive and remain shall be caught up together with them in the clouds, to meet the Lord in the air: and so shall we ever be with the Lord.
Revelation 20:4-6
4 And I saw thrones, and they sat upon them, and judgment was given unto them: and I saw the souls of them that were beheaded for the witness of Jesus, and for the word of God, and which had not worshipped the beast, neither his image, neither had received his mark upon their foreheads, or in their hands; and they lived and reigned with Christ a thousand years.
5But the rest of the dead lived not again until the thousand years were finished. This is the first resurrection.
6Blessed and holy is he that hath part in the first resurrection: on such the second death hath no power, but they shall be priests of God and of Christ, and shall reign with him a thousand years.
The first resurrection happens and there is a second resurrection of the dead and the wicked. But there is no third and fourth resurrection. So where do our spirits go when we die? Well, to not drag this out longer then it needs to be....we have verses that talk about Abraham's bosom and also we know of the alter of God in the 5th seal of revelation that sees the souls of believers waiting to receive their new bodies and white robes. So can I die and be present with the Lord in a blink of an eye at death? I believe so but I think it is more complicated that people let on. We are sure we will be with Christ. Daniel is even told in Daniel 12:13
But go thou thy way till the end be: for thou shalt rest, and stand in thy lot at the end of the days.
I will stop it here and not go on because it will open it for nice healthy debate. The most important thing I want to stress is the text of absent from the body does not mean when you die you go to heaven. You can choose other verses to talk about that but this verses does not mean that whatsoever.