Post by stormyknight on Sept 6, 2019 8:09:01 GMT -6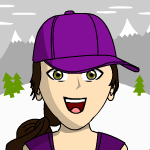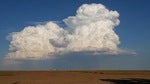 Natalie
, I'm thinking that the GWT judgement will be just like a court proceeding. And after watching the videos that
bondservant
provided about the Epistograph scroll, I am even more convinced of this. God does everything legal and above board. So in the GWT judgement everyone will get their chance to declare whether they are guilty or not guilty. We have already made our declaration of guilt and found forgiveness in Christ Jesus as He has already paid our sentence. Not only that but because we have made our choice and have endeavored to grow in the Holy Spirit, "Do you not know that
we will judge angels
?..." 1 Cor. 6:3 and John saw us, "Then I saw thrones, and
seated on them were those to whom the authority to judge was committed
." Rev. 20:4. (I know this strays from the topic of having a choice, but I say it to give us hope as I sense it waning.) But, suffice it to say, there will be those who adamantly state their innocence with pride and arrogance. If not convinced of their guilt, they will be ushered out the gate, "There will be weeping and gnashing of teeth when you see Abraham, Isaac, Jacob, and all the prophets in the kingdom of God, but you yourselves are thrown out." Luke 13:28 Imagine their surprise when they see the patriarchs!
But as this thread is about the restoration of all things, remember what God said when He created this world? "And God saw everything that he had made, and behold, it was very good." Gen. 1:31, and then in Rev. 21:5,"And the One seated on the throne said, "Behold, I make all things new." and "But as for the cowardly, the faithless, the detestable, as for murderers, the sexually immoral, sorcerers, idolaters, and all liars, their portion will be in the lake that burns with fire and sulfur, which is the second death."
And then, and most importantly, "No longer will there be anything accursed," Rev. 22:3. There will be no more evil of any kind. Doesn't that imply that there will not be anyone in eternal torment?

Interesting thoughts. I will take time to think on it some more.
About this last part - it probably depends on if you hold to eternal torment or to conditionalism. If it's a second death and then they perish (destruction, cease to exist) then, yes no one is left in eternal torment.
But it still shows that not everyone ends up in the kingdom/heaven. Some go to the lake of fire and the second death.
I always have to look up those 'isms, but yes, conditionalism goes back all the way to the two trees in the Garden. One is the tree of (Eternal)life, the other is the tree of the knowledge of Good and the knowledge of evil. It is well known among behavioral scientists that if you can think something, you are quite able to do it and our propensity in this world(6000 years) is toward evil, or sinning, missing the mark, etc. The wages, of course, is death. Not the death that happens to every living creature on Earth, that's a given because we wear out, but the second death. Final destruction, removal from existence. It clearly states in Rev. 21:8 that some will suffer this fate. Is there a verse or verses somewhere that states that everyone will end up in Heaven? I mean, I'm sure our Heavenly Father would like everyone to be in His Kingdom, but, it's clear to me that that is not going to happen.
Another thing that I think has been misconstrued down through the ages is the eternal "torment" thing. I'm thinking it should be eternal "life" and eternal "death". period. I'll have to do some studying on this, but I'm thinking the "torment" or "punishment" worked it's way in to mainstream Christianity to scare the masses into going to church.