Post by kjs on Oct 10, 2017 8:38:17 GMT -6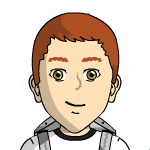 I never claim these are prophetic nor am I receiving anything divine because I honestly do not know. This and my first dream however have been the most intense dreams I have ever had in my life. If they are divine or something from our Lord, than thank you Jesus for allowing me to possibly see or feel something, even if I do not understand it.
Hello cwood85,
**Disclaimer before we talk about dreams and visions. At first, - just when I saw the thread, I thought - "Oh Brother, another person, saying God told them something in a dream."
This was NOT that at all, and very refreshing. :-) Continue to test it and weigh it through scripture and others, and asking for wisdom. James chapter 1.
I really hope you are encouraged - I love the humility and the aspect of "weighing". [This might be the Holy Spirit revealing something, but it could be bad pizza.]
The humility and caution that you show, is what's missing in the vast majority of 'I had a dream' blogs, and threads.
Tremendous damage has been done to the church as a result of people who actually had a dream or vision and
It was really Not from God at all- not necessarily saying it was evil, but it was just bad pizza. Something they ate, or some other influence.
It was a real dream that could have some importance, and maybe even a warning, or something by the Holy Spirit, but they mis-understood it, misinterpreted it. They extrapolated some meaning that was incorrect. **Sometimes, they even attach a wrong fact or wrong understanding of scripture to their dream, to make a point.
It was a thought, that was actually planted by the enemy, (confusion, accusations and lies about us, or about God's character.) - He is the accuser of the brethren, his greatest weapon is lies. Scripture says that he tempts us - and he tempted Christ. He can't make us sin, but he can plant lies or confusion. We are commanded to weigh/test things and take every thought captive to the obedience of Christ.
2 Corinthians 10:4-5 New International Version (NIV)
4 "The weapons we fight with are not the weapons of the world. On the contrary, they have divine power to demolish strongholds. 5 We demolish arguments and every pretension that sets itself up against the knowledge of God, and we take captive every thought to make it obedient to Christ."
Three dreams, three lessons.
***People's dreams and 'interpretations' of these dreams, or what God is saying through these dreams is already shaped by our world-view, prior opinions or incorrect information.
The best example of this is the countless people who experienced 'supernatural' stigmata - bleeding from the hands, which was shaped by their ignorance of history and Biblical languages. They thought that Jesus was pierced in the hand. When this was proven to be impossible medically, and scientifically and linguistically, (many languages don't have separate words for hands and wrist) the 'stigmata/ supernatural bleeding' moved from the hands to the wrist.
1. A great example of this was the dream, by some gal named Melissa on You-tube who had a dream that Feast of Trumpets was 'changed' this year. - and others had a special dream from God, revealing special insight that the calendars are 'Off' - the same dream that gets repeated every year in the Fall, when the rapture doesn't happen on Yom Teruah or Day of Atonement. **They -?? The rabbis? forgot to add the extra leap month, so everything is delayed.
2. And another person on this forum, said God showed him/her the exact day, month, year, and minute of an event in history- and this person's understanding of this event was shaped and influenced by false information, and other witnessed events in History. God will never tell us something that violates or contradicts scripture.
***Anytime, anyone says "God told me ... in a dream . . . there should be red flags.
Scripture is clear that in the last days, people will have dreams and visions, but the primary way God speaks is through scripture !!!!
One of the most fundamental points of Biblical interpretation is that we
- Never Use Experience - (our own or anyone else's experience) as a lens to interpret scripture. We should always interpret our experience through scripture, not scripture through/or by our experience.
3. Another example was from my own Bible college . A very handsome young guy came, and then a gal in college had a "dream that God told her she would marry him." Then another gal had a dream that God told her she would marry this guy.
-- If we just have this information - is it possible that one of the gals did indeed hear from God??? Yes.
-- We also know that one must be mistaken. Maybe both. A third lady had the same dream, and a fourth. Yes, really.
-- What was not known to us or them, was that this very handsome man was already married, but didn't have a wedding ring. ***Their interpretation/ understanding was skewed by ignorance/ missing information.
We also should be very skeptical if anyone makes a claim of special/ private revelation. It's a sure sign of a false teacher/ cult leader.
The same for people who say that the Revelation 12 sign was fulfilled this year. **It still could be fulfilled, and it was fulfilled before, but it hasn't been yet, this year.
There was an alignment that happened, as predicted by multiple constellation software programs. A sign points to something ahead, or at this immediate location. I get that it can take some time to play out. A "falling rocks" could be a mile or two ahead, but it's not 167 miles ahead, in the next state.
The "Stop sign" in a college dorm room - is not fulfilled.
Blessings. Maranatha.
You make several good points (and a humorous story) .....
I think you are correct -- everything should be backed up by scripture.
I will disagree with you -- the Revelation 12:1 Sign was fulfilled this year on Sept. 23. It is even possible that Revelation 12:2 was fulfilled (though how to show the "pain" (travail) in the stars -- not sure we can really nail that -- so it is possible Revelation 12 :2 was not fulfilled.
If Revelation 12:3-4 is suppose to be a heavenly sign -- then not sure that portion has happened (or been fulfilled).
If Revelation 12:5 is about the rapture (and I think it is) -- then that sign has not been fulfilled yet.... cause the rapture has not happened.
What the actual meaning of the sign is -- not sure we have that nailed down yet as well. Yes, it could be a "falling rock" type sign for the next .... however, long ... or it could be a notification of a bridge out sign -- 100 miles down the road (meaning something will need done before the next 100 miles).
Not exactly sure what the Dorm room Stop Sign means -- care to pass on you thoughts.