Post by yardstick on Apr 23, 2021 23:11:30 GMT -6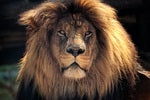 Since Natalie stated that the OT and NT, were in harmony,( to paraphrase ), meaning they do not contradict one another. I'm going to do the most basic comparison possible, what we all learn to do in order to decide somethings truth/value/reason. A list of pros and cons, or in this case a side by side comparison of the basic tenets and teachings of each. I will apply like to like, not just any scripture that I can find to prove a point. This is a comparison for continuity, not a right or wrong decision. They either are in agreement or they are not. I will use red ans the OT letters before the teachings of the Old Testament and blue with NT in front for Jesus teachings. If you can truly make oppodites mean the same, I will allow you to do so. That or if you see that they are contradictory, you simply state that. This is the purest and most basic comparison we can make, so there is not going to be grey areas to exploit from either books, for either side. If they all make perfect sense, and you can show me how I am not correct in the statement of contradictory teachings, I will humbly and gladly submit my error, and if felt needed my apologies to boot, just because I seek truth, not being right.
OT - eye for an eye NT - if offended or attacked, turn the other cheek and forgive ( he even admonished the apostle for drawing a sword when the people came to take him to his death
OT - a whore is to punished NT- Welcome her and forgive her and all judgement is mine alone in the final days
OT - the sabbath is Holy and eternal not to be broken NT - is it better to observe the sabbath or do Gods work? (He and disciples are called out for not following the law here too)
OT- Lepers are to be avoided and kept outside camp NT - Have pity on the lepers and heal them and bring them into the fold
OT - If his people don't obey they are punished severely NT - ask for forgiveness and don't repeat your mistakes.
OT - peoples that did not Obey the commandments and worship God, were slaughtered wholesale, women and children as well NT- pray for them, and set a good example, so they may change and be accepted into the fold
OT - rebel against His word and you got at one point I believe it was 30 years slavery in Egypt NT - If you rebel, in the end of days you will be judged, until then you may do as you wish
OT- You can only be granted access to Heaven if you obey the laws and commandments laid out. NT - you only have to believe Jesus died for your sin and follow his example and teachings.
OT - Babylon defied God, he destroyed it NT- Rome and Jerusalem conspired and carried out the murder/crucifixion without proof of any crimes of the Christ, and he forgave them and told His Father, they know not what they do
OT - All sinners are expected to account for their sins with sacrifices to God. NT - all sinners are free to sin, but will be judged in the final judgement
Ok, off the top of my head, these are enough to begin with. Please square the circle without resorting to interpretations and prophesies and parables. Those are a small portion of the bible, and with the sole exception of Jesus, could be totally removed from the bible and still have a cohesive message to use.
If you are going to do this, then you probably should cite the Book, chapter and verse. And since the rest of us are willing to copy/paste the actual passages, you should too. Instead of taking them incorrectly paraphrased, quoted or otherwise out of context.
The subsequent analysis of only one of the comparisons above should be sufficient to negate all of them. I imagine you are not going to insist that I debunk all of them, since they most likely have the same flaw(s).Your first example is incorrect based upon the following analysis. You are deliberately leaving out the conditions under which an eye for an eye is applicable. Here is what you should have posted:
Exodus 21
22"If people are fighting and hit a pregnant woman and she gives birth prematurely e but there is no serious injury, the offender must be fined whatever the woman's husband demands and the court allows. 23But if there is serious injury, you are to take life for life, 24eye for eye, tooth for tooth, hand for hand, foot for foot, 25burn for burn, wound for wound, bruise for bruise.
This is a Law "codified" to protect the unborn! You are taking it out of context! Here is context - the very next two verses:
26"An owner who hits a male or female slave in the eye and destroys it must let the slave go free to compensate for the eye. 27And an owner who knocks out the tooth of a male or female slave must let the slave go free to compensate for the tooth.
Does it say to take out the eye of the slave owner? The tooth? NO!
Leviticus 24
10Now the son of an Israelite mother and an Egyptian father went out among the Israelites, and a fight broke out in the camp between him and an Israelite. 11The son of the Israelite woman blasphemed the Name with a curse; so they brought him to Moses. (His mother's name was Shelomith, the daughter of Dibri the Danite.) 12They put him in custody until the will of the Lord should be made clear to them.

13Then the Lord said to Moses: 14"Take the blasphemer outside the camp. All those who heard him are to lay their hands on his head, and the entire assembly is to stone him. 15Say to the Israelites: 'Anyone who curses their God will be held responsible; 16anyone who blasphemes the name of the Lord is to be put to death. The entire assembly must stone them. Whether foreigner or native-born, when they blaspheme the Name they are to be put to death.

17" 'Anyone who takes the life of a human being is to be put to death. 18Anyone who takes the life of someone's animal must make restitution—life for life. 19Anyone who injures their neighbor is to be injured in the same manner: 20fracture for fracture, eye for eye, tooth for tooth. The one who has inflicted the injury must suffer the same injury. 21Whoever kills an animal must make restitution, but whoever kills a human being is to be put to death. 22You are to have the same law for the foreigner and the native-born. I am the Lord your God.' "
What is the context here? The man in question was not an Israelite. He was a foreigner living with the Israelites at the time, with his parents (I am sure you understand the significance of the father being a foreigner). It can be inferred from the passage that the fight that broke out resulted in either severe injury or death to the Israelite. It can also be inferred that there is no way to make restitution for the life of a human being.
This instruction was given so that foreigners living with the israelites would know that the law was applied equally and fairly. The law would have been given as shown because the foreigner (having no relationship with God) would only understand that kind of Justice. Such justice would have demanded that preferential treatment was not given to the Israelites. This law was to also show the surrounding nations that the Israelites were the ones setting the standard of behavior. Therefore, it was given and codified to ensure fairness for foreigners.
If you have not read the Code of Hammurabi, I highly recommend it, along with the context for why it was created. It is eye-opening when compared to Biblical Mosaic Law.
Deuteronomy 19
15One witness is not enough to convict anyone accused of any crime or offense they may have committed. A matter must be established by the testimony of two or three witnesses.

16If a malicious witness takes the stand to accuse someone of a crime, 17the two people involved in the dispute must stand in the presence of the Lord before the priests and the judges who are in office at the time. 18The judges must make a thorough investigation, and if the witness proves to be a liar, giving false testimony against a fellow Israelite, 19then do to the false witness as that witness intended to do to the other party. You must purge the evil from among you. 20The rest of the people will hear of this and be afraid, and never again will such an evil thing be done among you. 21Show no pity: life for life, eye for eye, tooth for tooth, hand for hand, foot for foot.
What is the context here? The bearing of false witness that can cause a person to be killed or punished
unjustly
! Why is this being commanded? It is right there in
red
! But also, how terrifying must a law be to ensure that people do not bear false witness with ulterior motive? How terrifying would it be if such a law did
not
exist?
We see even during Daniel's time that this was exactly what the Babylonian King did to those who falsely accused Daniel and had him put in the Lion's Den! Do you want to claim that God told Nebuchadnezzar to do eye for an eye and tooth for a tooth also? Also note the incident with Haman during Esther's reign with the Persian king!
But lets discuss the NT part:
Matthew 5:
38"You have heard that it was said, 'Eye for eye, and tooth for tooth.' h 39But I tell you, do not resist an evil person. If anyone slaps you on the right cheek, turn to them the other cheek also. 40And if anyone wants to sue you and take your shirt, hand over your coat as well. 41If anyone forces you to go one mile, go with them two miles. 42Give to the one who asks you, and do not turn away from the one who wants to borrow from you.
Noting that footnote
h
in the passage above refers to Exodus 21:24; Lev. 24:20; Deut. 19:21. All of which I previously discussed.
"You have heard that it was said..." what does this mean? It means they got their knowledge stripped of its context. In the very same literal form you are presenting to us here. Using the eye for an eye statement to justify behavior against someone who as wronged you; and as a weapon against another person is wrong. And so Christ corrects their understanding, and by extension, their behavior; requiring them to exceed the standard and set a new standard of behavior for the world.
BTW in cause it wasn't obvious, you do realize that an eye for an eye and a tooth for a tooth can start a chain reaction of reprisals between people, families, tribes, and nations, right? So how do you defuse the situation and gain the moral high ground? Do you think that a people or person who is expecting an eye for an eye is going to a) be in fear for a hammer that will never fall and b) modify their behavior (motivated by shame) when they see you acting in a much more moral sense than they have?
Romans 12:17-21
17Do not repay anyone evil for evil. Be careful to do what is right in the eyes of everyone. 18If it is possible, as far as it depends on you, live at peace with everyone. 19Do not take revenge, my dear friends, but leave room for God's wrath, for it is written: "It is mine to avenge; I will repay," d says the Lord. 20On the contrary:

"If your enemy is hungry, feed him;
if he is thirsty, give him something to drink.
In doing this, you will heap burning coals on his head." e

21Do not be overcome by evil, but overcome evil with good.
Proverbs 25:22
21If your enemy is hungry, give him food to eat, and if he is thirsty, give him water to drink. 22For in so doing, you will heap burning coals on his head, and the LORD will reward you.
Oh wait. These are two passages,
one from the OT
and one from the NT
that clearly support the Matthew 5 concept
.
So yes, there IS harmony between the OT and NT.