Post by whatif on Sept 10, 2021 9:44:22 GMT -6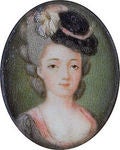 The original word for the "pair of scales" is zygon, which can mean a pair of scales, but also can mean:
"A yoke that joins two entities to serve as one"
"Servitude"
"The beam of a balance"
Good morning to my brothers and sisters in Christ! Something to ponder...
Daniel 5:25-28 "And this is the writing that was inscribed: MENE, MENE, TEKEL, and PARSIN. This is the interpretation of the matter: MENE, God has numbered the days of your kingdom and brought it to an end;
TEKEL, you have been weighed in the balances and found wanting
; PERES, your kingdom is divided and given to the Medes and Persians."
I am wondering if this chapter of Daniel might be applicable not only historically to the ancient kingdom of Babylon, but also to the US at this time. Are we Mystery Babylon? Do the scales the rider of the 3rd Seal carries in part represent the Lord's weighing our nation in the balances? Has our "kingdom" been divided and given over to the Medes and Persians?
I just have to note that Afghanistan is right in the middle of the land once known as the kingdom of Media-Persia.
I also note in Daniel 5:18-23, Daniel speaks to Belshazzar about Nebuchadnezzar in this way: "O king, the Most High God gave Nebuchadnezzar your father kingship and greatness and glory and majesty. And because of the greatness that he gave him, all peoples, nations, and languages trembled and feared before him. Whom he would, he killed, and whom he would, he kept alive; whom he would, he raised up, and whom he would, he humbled. But when his heart was lifted up and his spirit was hardened so that he dealt proudly, he was brought down from his kingly throne, and his glory was taken from him. He was driven from among the children of mankind, and his mind was made like that of a beast, and his dwelling was with the wild donkeys. He was fed grass like an ox, and his body was wet with the dew of heaven, until he knew that the Most High God rules the kingdom of mankind and sets over it whom he will."
Has America's past greatness been destroyed by pride? Has our national "mind" been made like that of a beast? And if so, will we soon see the Beast of the Book of Revelation rise... the beast that Nebuchadnezzar foreshadows?