Post by socalexile on Jan 22, 2019 23:24:45 GMT -6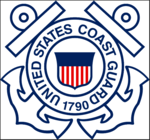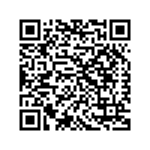 The last bit might be about believers, but again, you have to presuppose that he's talking about hell and not chastizement.
Ok, then that is how you meander around it.
2 Peter 2 (KJV):
20 For if after they have escaped the pollutions of the world through the knowledge of the Lord and Saviour Jesus Christ, they are again entangled therein, and overcome, the latter end is worse with them than the beginning.
21 For it had been better for them not to have known the way of righteousness, than, after they have known it, to turn from the holy commandment delivered unto them.
Those who have "escaped the pollutions of the world through the knowledge of the Lord and Savior Jesus Christ" are Christians? Yes?
Those who "have known the way of righteousness" are also Christians? Yes?
What happens to those who do not know "the way of righteousness"? Let me guess, they go to Heaven right? Salvation without knowing "the way of righteousness"...
I mean lets just forget about the paragraphs above those three verses too shall we...
What other purpose is there to "known the way of righteousness" than that to lead one to Salvation?
What did you just "escape" from in 2 Peter 2:20? chastisement? Really?
I think Venge is absolutely right with Luke 12:47, but I think that the whole passage in Luke 12 should be looked at with 2 Peter 2 referring to that servant that thought the Lord would delay his return. "His portion was appointed with the unbelievers." as Luke 12 continued... That's not "chastisement".
But where is "hell" or "eternal damnation" or even "eternity" mentioned? It's not.
Yet if they knew the way of righteousness (Christ), then the Holy Spirit seals them as a guarantee (Ephesians 1:13-14). So let's say that takes salvation off the table. What does that leave then?
Read Hebrews 12:
3 For consider Him who endured such hostility from sinners against Himself, lest you become weary and discouraged in your souls. 4 You have not yet resisted to bloodshed, striving against sin. 5 And you have forgotten the exhortation which speaks to you as to sons:
"My son, do not despise the chastening of the Lord,
Nor be discouraged when you are rebuked by Him;
6 For whom the Lord loves He chastens,
And scourges every son whom He receives."
7 If you endure chastening, God deals with you as with sons; for what son is there whom a father does not chasten? 8 But if you are without chastening, of which all have become partakers, then you are illegitimate and not sons. 9 Furthermore, we have had human fathers who corrected us, and we paid them respect. Shall we not much more readily be in subjection to the Father of spirits and live? 10 For they indeed for a few days chastened us as seemed best to them, but He for our profit, that we may be partakers of His holiness. 11 Now no chastening seems to be joyful for the present, but painful; nevertheless, afterward it yields the peaceable fruit of righteousness to those who have been trained by it.
What Peter is saying, in the last part of 2 Peter 2, is that it is worse for a Christian, who has the Holy Spirit, to go back to the things of the world than it was before they knew Christ. That's it. He's not mentioning Hell or damnation. We do know that God does chastise those He loves per Hebrews 12 above. So it is perfectly reasonable, and more consistent with the Gospel, to think that Peter is talking about the spiritual condition of such a Christian who is caught up again in sin, having the Holy Spirit to convict him.