Post by socalexile on Nov 21, 2018 12:44:18 GMT -6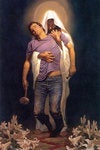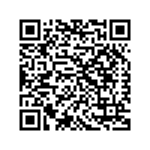 That seems like there is the underlying reasoning in the church that the things of Christ are a combination lock. You do the right things, try to be sincere, they read, they pray, and they expect something back emotionally. It's not an emotional thing, as much as many modern churches try to make it one (I have to wonder if they're seeking God or seeking an emotional high - although the latter when sincerely seeking the former is not a sin). You don't get saved more than once, and once you're in, you're in.
It's not about a change - that's Old Testament thinking. Yes, we may change but our faith isn't about change. God is about accepting us where we are. It is never about what we do or how we feel - it's about what God has done and how He feels.
But what were you expecting? Yes, it's not a combination lock, but at the same time, you went through the motions expecting a result. Do you mean by "believing" a certain emotional response that so many Christians claim to have? It's really not about that. It's simply accepting that God has provided through Jesus Christ a means by which we can have peace with Him. Most of the New Testament comes down to these three things:
1- You can't out-God God, especially by the expectation that clean living or religious stuff will somehow obligate the creator of the universe to give you what you want.
2- Explaining what really the Biblical concept of the Messiah is all about to non-Jews; aka 'what Jesus really did' and what it means.
3- Here's what you guys should (emphasis on should not 'must' or 'will') do now. I.e., love your neighbor as yourself.
It's not about what you put in or the feedback you get. It's about Him, not because good is external to Him or because He defines an external good, but because He and good is the same thing.
When a man claims he is the best thing for a woman, and then is jealous, he's doing something wrong because he in his limited knowledge of her, her needs and the potentiality for her good in the timeline of her life is flawed and limited, and ultimately is only seeking what he thinks is his own good, consciously or subconsciously.
If "Good" itself is a conscious, living thing, then it is another situation entirely. If Good knows all potentialities in regards to time, knows the hearts of all people and knows the result of all actions, then His jealousy is just, since He can actually truly define what is the actual best thing, because it is Good itself defining it. The thing is, we are not Good, nor can we be, and as a result, we cannot define what is good for Good, or judge Good not to be good, if that makes any sense. Saying Good is not good is not logically coherent. It is not about 'might makes right' but 'right makes right' aka "good" personified, and to want good for someone is logically and humbly within the realm of 'Good' to present itself as the solution.
All God is, is Good spelled without the 2nd vowel.
Sorry -- Not following you here "...It is never about what we do or how we feel - it's about what God has done and how He feels....."
What do you mean how God Feels?
God feels Love us .... may be disappointed, may be proud .... but He Loves us -- beyond what we can ever comprehend ....
The KEY is it is All God (or specifically -- It is All what Jesus Already accomplished)
Not sure on the"drawing", 'Wooing" by the Holy Spirit -- but by the time it "becomes our turn" for anything ... it is all about -- are we trusting what God (Jesus) DID -- or are we still promising we will do better -- ie... still trying our own work.... that is Not salvation (trying to do it on your own -- or effort) -- the TRUST (belief) is about what was DONE.... period....
My point is that our salvation and relationship with God is not based on fleeting emotions, but on the basis of God's promises to us. The person I was talking to did the altar call thing but then did the "after the emotional high passed...." thing. My point is that it's not about the emotional high.
The Bible does not state that the Holy Spirit draws.