Post by venge on Aug 25, 2020 8:02:34 GMT -6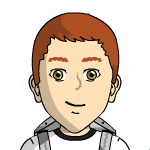 A few things
You said,
"Christ declared that he replaces the temple built with hands with himself and in Matthew 23:38 and Matthew 24:2 , Christ says he will destroy the temple made with hands...because he replaces it as a more perfect temple; even the veil was torn of that unholy temple."
Christ never said anywhere that he destroys the temple. It was destroyed by the Romans in 70 AD. Not Christ. Here's the verse.
Matthew 24:2 NASB
And He said to them, "Do you not see all these things? Truly I say to you, not one stone here will be left upon another, which will not be torn down."
2nd.
You said "even the veil was torn of that unholy temple."
This too is not correct. Christ himself said explicitly that that temple is his Father's house and where Jesus himself taught. Christ would not be teaching in an unholy Temple.
John 2:16 NASB
and to those who were selling the doves He said, "Take these things away; stop making My Father's house a place of business."
He also said it was a house of prayer for the nations and that the money changes made it a den of theives. They set up their money exchange in the court of the Gentiles.
You also didn't answer Natalie's question nor Mike's nor mine.
How can the AOD take place in us- Christians or worse, in Jesus? It can't.
We have a literal man standing in the holy place committing a visible abomination.
None of this is possible in a symbolic temple.
None of the verses you mention even hint that the 3rd temole is not real, literal.
Good morning
disciple4life
,
Did Christ tell his followers that the days will come that Jerusalem will be destroyed? Does God use other nations to accomplish his goal as a judgment?
Christ obeyed what his Father had taught him and and in doing so, was correct for a Jew to worship in the temple in that regard. The Jews on the other hand, were they worshipping God the way he wants to be worshipped? What made the temple unholy was how they used it. Christ even showed us that 2 people were praying, the one was correct but the other wrong. The one beat his chest and asked for forgiveness. The synagogue wasnt just a place to worship, it became a symbol of the zealots to hold sway over the people. They turned what was to be teaching into control. That changed what God had instore into their own inclinations. That is why I posted:
But when Christ came as high priest of the good things that have come, He went through the greater and more perfect tabernacle not made by hands, that is, not of this creation.
Why would we want an imperfect tabernacle built up? When Christ went through a more perfect one? Would Christ go back from a perfect one and allow a newly made tabernacle (3rd temple) to be just as good, equal or otherwise so that God doesnt reject it?
Believe me
disciple4life
, I am not against you brother even if we spar. These questions I ask because something isn't right. And it becomes a major focus which it shouldn't be. But I understand we all want the truth, a better interpretation and the exact words used with the exact meaning conveyed so we can have no disagreements and all rejoice with the same answer. I'm there with you! But questions and problems do exist so its very mind racking.