Post by canada on Nov 30, 2018 21:29:13 GMT -6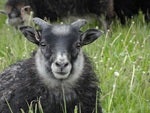 canada
I read this whole thread. I believe it is for very good reason. You are a voice in the wilderness so so speak. You are not speaking untruths.. You provided us all with something to ponder, to search ourselves. I see the comments as a reaction. a public statement of having searched themselves on the matter.
When we have our HEART set on the Lord that is the bottom line. We can be in the world, shining the Light of Truth, and reciting what the masses (no pun) understand as pro- Jesus Faith, Saviour Emmanuel around the December time..etc...the world has made it a thing, you have educated us on the history of it, and now we can lift it up to HIM, and offer true prayer and gifts, not those connected to the man-made verbage and its history..
Mike and Barbiosheepgirl ... I do appreciate your comments.
My concern in this thread was not in regard to when our Lord was born, or in our celebrating His birth, but rather, how Rome has subtly infiltrated its invention of that word (mass of Christ) into Protestant Christianity, and that most Protestants were and are deceived by its actual meaning.
I am a serious student of prophecy, Revelation in particular.
I may be too old to observe the fulfillment, but I believe there are some here that will literally observe the ever burning destruction of Vatican City (Mystery Babylon) as noted in Revelation. Regarding deception:
For there shall arise false christs, and false prophets, and shall shew great signs and wonders; insomuch that, if it were possible, they shall deceive the very elect. Mathew 24:24.
The Church of Rome claims a multitude of signs and "miracles".
Each pope claims to be the Vicar of Christ ... he is vicarious ... in the place of Christ ... instead of Christ ... he is a false Christ.
This would make more sense if God destroyed Vatican City tomorrow, but time will tell.
Thanks to you both for understanding the intent of my posts.
canada