Post by uscgvet on Nov 6, 2021 16:47:40 GMT -6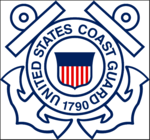 venge
,
In Daniel 3, the statue that Neb created only had the requirement that people worship it when the people heard music played.
In Daniel 4, Neb praised the signs and wonders shown to him through Daniel and his 3 friends.
Neb said:
You're telling me that Neb was just "passing his authority along" and that the signs and wonders from Daniel telling Neb his dream, and then translating it... and after seeing his friends thrown into the 7x hotter furnace with a 4th person who looked like the Son of Man... that was just Spiritual in a since. It was a moral story to make a point.
-----By that statement, you didnt understand my point

Daniels friends were just put into a 7x hotter fire of Nebby's heart. And Nebby was just enlightened by good warm feelings when he felt the warmth of what could be claimed as the 4th person as God... It didn't actually happen in real life the way it was written.
That the mighty wonders with Daniel and his 3 friends was not real in a physical since... it wasn't really mystic magic ?
--Huh? Who said that event didnt happen?
----------
And in Revelation 13...
This too was just "head of state" representation of authority, not really real in a physical since, not mystic magic?
-- Argumentative for the sake of arguing. If you want to talk about prophecy, and limit yourself from the only "right" answer, let me know and we can do that. If you want to invent things like they are magic, I'm not interested.
So, none of this was as Nebuchadnezzar said of Daniel 3:2 "I thought it good to shew the signs and wonders that the high God hath wrought toward me.3 How great are his signs! and how mighty are his wonders!" ?
Just all fluff and wind?
It really was just Spiritual feelings and warm attitudes? Not signs and mighty wonders...?
--Your arrogance is unbecoming and lacking the things the body needs. If you misunderstand what I was saying, instead of an arrogant approach, just ask "Venge, can you explain these parts because its sounds like you are saying....." Rather then a condescending attitude.

Idols are talked about all throughout scripture. In each case, we are told they see not and hear not yet the people go after them though they are made with men's hands and cannot save them. I think it is a rash judgment to take that and immediately apply it to the "image" in Revelation in the way you did (which to me, looks outside of scripture). Daniel's statue, that Nebuchadnezzar set up, is one historical part that serves as something we can look to further understand the "image" in Revelation. That doesn't mean its solely based upon it. I only gave some possible thoughts on the matter, not "my way is the only way". We also know from history, representations of "images" by various rulers in authority played a part in those kingdoms and how that affected the local population. You are talking about a literal image made by man physically talking. I don't see that as any type of possibility nor do most commentators. If you think it's only literal, then we have to apply that same logic to everything else: the dragon, the locusts, the stars (not meteorites), the sea (oceans) drying up and being gone forever, the key given to the angel of the bottom pit, the wormwood is a literal plant that infects the waters and John really eats the book from the angel in Rev 10. If we apply a strictly literal stance to a "vision", the 144k are required to be virgins in order to be redeemed. Rather, let us look at what is said and see what God has said before on the subject where we fight spiritual battles with the sword of truth...Not just that, God said he is the ONLY God, and all these idols see not, hear not. Therefore, this idol cannot see or hear and do anything because God has said so multiple times. That didn't stop the Jews who left their first love from worshipping false gods that didn't need to speak.
www.msn.com/en-us/travel/news/a-giant-shape-shifting-statue-that-talks-could-be-coming-to-phoenix-heres-what-we-know/ar-BB1gqmEJ
----------
What I see is that The MoB, the IoB, the threat of death for not worship... this is all a mirror from the events that transpired between Daniel + his 3 friends with Nebuchadnezzar.
Nebuchadnezzar even wrote a testimony admitting he witnessed miracles as Daniel chapter 4.
The wording between Revelation 13 and Daniel are quite similar.
Why believe Daniel to be physical and real but the Revelation from Jesus to John to not result in the future to be physical and real?
When Revelation 13 says great wonders and signs like calling fire down from heaven or making a statue seem to have life, why the inconsistency?
Why believe Daniel to be true as written but not John when they are describing similar things? Miracles...
(Yes, I understand what John is seeing is in a vision, so there are symbols and imagery, but that imagery will translate to physical, flesh and blood observable events )