Post by venge on Nov 3, 2020 7:58:08 GMT -6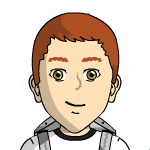 I'll try to be clear in the future to make the distinction.
But I think you would agree that they are the 12 tribes/12 sons of Jacob- Jews/Hebrews Amiright?
We talk about The "time of Jacob's trouble"- and not Ryan's or Ashley's trouble and Jacob being Israel- the Jews.[Non-Gentile] They are listed by the 12 Hebrew tribes. That's what I was trying to illustrate regarding the 144,000 sealed Group of Jews.
Also,
venge
, I've thought a lot about it, and there is the possibility that the rapture is not pre-trib. If that is the case, then the millions of watchmen [feels like a few thousand] will all know by the trigger that starts the 70th week, most likely the Ezek 38 war, and or start of 3rd temple or we see 2 witnesses walking around and Instagram burns up. In other words it will be so obvious, that I don't think there would even be a discussion. ;-)
disciple4life
,
I thank you for that. That has always been my point with Pre-Tbbers. I have never wanted to make you turn to agree with me (understand this please). I have wanted to have you (Pre-TBbers) see another way with Pre-TB or outside of Pre-TB. I understand the Pre-TB theory..and if it happens, I lost nothing. I will go and continue my love, faith and joy in Christ. But, if I'm not wrong, but if it be you, Natalie, or others...I cannot let my understanding not be told to you guys because you are my brothers and my sisters. What kind of person would I be that is supposed to show love if I don't tell you?
Sometimes, I think when we meet new people on the forums that have different ideas from our own, we are defensive and skeptical about it. It is foreign and perhaps this outsider is trying to confuse me. But sometimes, we are showing love by telling others because we feel we were shown something by the spirit that it is not lawful for us to keep to ourselves.
If you keep the Pre-TB theory but understand other theories..not in the sense that you fight against them or dismiss them, but from a scripture standpoint...you are in a better place to be prepared if you are wrong. And preparation for what may come, has always been my point. I've notice others that have come with similar thoughts of my own, their words were meant to save others too by preparation. I'm glad you acknowledge that "it is possible". That is good enough for me because you are open to possibility...not shutting yourself out and closing yourself in.
You remember that verse in Ezekiel that God calls him a watchman? That really pushed me to this website. That compelled me to sound a trumpet as it were...when I first came here, you were not on the forums at that time, I was really energized. But in that excitement to share, there were members that did not care for my style of speech or me. I guess you can say, I sometimes come off as arrogant and obnoxious. My words don't always convey the man behind the screen. I don't see my words the way someone else interprets them. I am a very blunt person. I have no filter. But, as I said...I felt the Lord to push me here and talk. Now I know it wasnt just for me to talk to you, but for me to listen as well. Isnt the Lord wonderful? Praise the Lord.