Post by disciple4life on Oct 15, 2019 15:23:27 GMT -6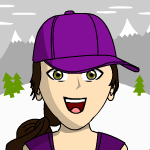 But in Jeremiah 31:36 God says the Jews will always be a nation
ETA:after reading raindrops post, if there are no Jews then where will Jesus set up His kingdom? All the prophecies for Israel would mean nothing and the promises to the church then means what?
raindrop,Natalie, Hello Friends. I really like the way you stated so well that God has a special place in his heart for the Jewish people and always will.
He said regarding the Jewish people "In Blessing [them] I will bless you, and in cursing [them] I will curse you."
It's also written, in the Psalm of Ascents, 123. Pray for the peace of Jerusalem, - they will prosper that love her.
Raindrop - you nailed it beautifully- They are God's chosen people, and for a time, their eyes are blinded, but there is coming a day, when all of the Jewish people will see the truth.
God's calendar, and the number count for end times events given in Daniel and Revelation are Biblical [Hebrew months] and then with an added leap month (36 months X 30) + 6 months x 30 = 1260, plus leap month =1290.
When they are surrounded and attacked Ezekiel 38 war- outnumbered, outmanned, outgunned, 100 times over - and no one to defend them - then they will know that it was God alone who saved them.
They are God's chosen people and I find it also very interesting that it says in Revelation that at the end of the world, all nations will gather and celebrate Sukkot together, Feast of booths - which is all this week, by the way. ;-)
Also, Mike, you have it right my friend about the annex of Crimea. I lived in Russia, and studied Russian, and also spent some time in Ukraine. I can't say if the Crimea was linked with oil, but one thing for sure - It's the only port that is open year round, as the other Russian ports are ice-blocked in the winter. This is a huge huge military asset.