666
Nov 8, 2018 16:49:05 GMT -6
Post by boraddict on Nov 8, 2018 16:49:05 GMT -6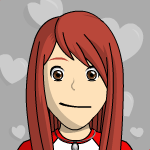 Thus:
beast number 6 is found in Verse 17:3, the one that is, the woman sits upon this beast
beast number 7 is found in Verse 13:11, this is beast 666 that is Francis, the one that is to come, the woman sits upon this beast
beast number 8 is found in Verse 13:1, Francis is blasphemy upon the heads, the woman has been removed and Francis' puppet rules the earth for 3.5 years.
Your comment is confusing.
The 4th beast is of the 7 beasts before it (Rev 17:11). Each beast kingdom had 1 king. The 8th beast, which is the 4th kingdom of the statue and the 8th kingdom of the world, is the beast that is 666. It is an exact representation of the kingdom preceding Rome (the one that
is
) as John learned that it
was before John's time
....
is no more during John's time
and
yet it will come again AFTER John's time.
As it precedes Rome, it cannot be Rome.
I don't see any indicator showing or eluding to the 7th beast which exists for a short time as 666. Because it existed but a short time, it is not the focus of the last one being the 8th. The 8th is the last because after it, Christ sets up his kingdom. Making the 8th the 666.
Bondservant: I would be cautious trusting the writings of Walid Shoebat. Nuff said!
Venge, where have you been? I kept wondering and wondering: Where in the world is Venge?
It is good that you are here. I have made several postings that I thought for sure would draw you out; to no avail.
Okay, I am theorizing that the 7th beast of Rev. 17:10 is the false prophet. This would mean that the beast of Verse 17:3 is the 6th beast of Verse 17:10, and the beast of Verse 13:1 is the eighth beast of Verse 17:11. That being the case, the 7th beast's false prophet is number 666.