Post by venge on Apr 24, 2019 12:48:11 GMT -6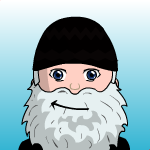 EDIT: Finished mulching for today, still not done but my back is sore lol. I had a chance to look back at the Koine Greek and match it up. Both the same words are used in Dan 9:27 and 12:11 with small differences to the words themselves but not enough to deter the idea. With that in mind, if you are correct,
I find it difficult to think if Jerusalem is taken early with 42 mo's. How do the 2 witnesses survive in the open when others don't.
I appreciate the comment and now I need to go research a little more. Still would like to understand the 2 1260 days in Rev 12 and how they apply.
Venge,
This is a great question, and I think is often overlooked.
I believe, based upon
Revelation 11:3-7
that the two witnesses are 'untouchable' until they have completed their witness. Notice that God himself empowers them (v3). Logically, it follows that God will not allow them to be harmed until verse 7. Thus, I also believe the AC murders them himself. Since he at that time will be possessed by satan, he alone will have the power to approach them for purposes of doing harm. See verse 7: "...the beast that comes up from the Abyss will attack them, and overpower and kill them..."
Everyone else who approaches them to do harm is killed by them. See v5.
Lastly, notice what they are permitted to do: "They have power to shut up the heavens so that it will not rain during the time they are prophesying; and they have power to turn the waters into blood and to strike the earth with every kind of plague as often as they want." This sure sounds an awful lot like the trumpet and bowl judgments doesn't it?
Yardstick,
Though I agree that it does sound like some of the trumpets/bowls, I don't believe they are because the angels blow the Trumpets and pour the Bowls.