Post by davewatchman on Feb 9, 2019 19:26:12 GMT -6
"If anyone is to be taken captive,
to captivity he goes;
"If anyone is to be slain with the sword,
with the sword must he be slain.
"Here is a call for the endurance and faith of the saints.
I was looking for news stories to find evidence of the work of the composite beast, like the recent changes in the abortion laws, or in Christian persecution around the world and found this story:
Russia jails 'extremist' Jehovah's Witness for six years
A Danish citizen living in Russia has been sentenced to six years in prison for practising as a Jehovah's Witness.
The religious organisation was declared an "extremist" group by Russia's courts in 2017 and outlawed.
Dennis Christensen was arrested in the city of Oryol nearly two years ago after police stormed a prayer service.
Denmark's Foreign Minister Anders Samuelsen said he was "deeply concerned" and called on Russia "to respect freedom of religion".
He said Denmark stood ready to help with Christensen's appeal.
It is the first prosecution of its kind since the religious group was banned.
A judge at the district court said the six years in a penal colony was a "minimal sentence", local news site Oryol Novosti reported.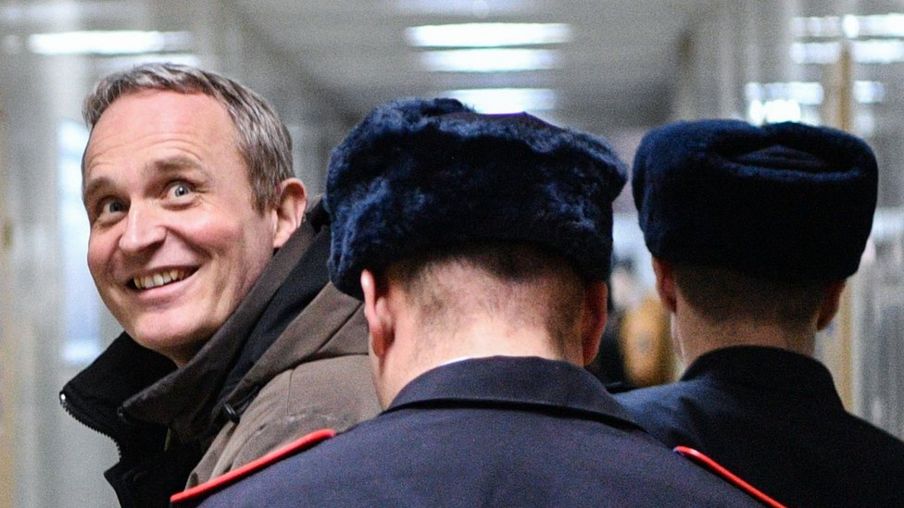 www.bbc.com/news/world-europe-47142856
This doesn't seem for real. The guy didn't do anything wrong. There's a video of the arrest where the swat team came to his church with black masks.
What do you guys think about this? He's sentenced to hard labor in a Russian prison. I don't think that's going to be nice. I don't think it would be good to travel to Russia. I can't even see this guy causing as much trouble as the Jehovah's Witnesses do on my street.
But it could be worse.
I had thought that the 42 months of Revelation 13 started in the summer of 2015.
A report titled "Persecuted and Forgotten?" — covers the years 2015-2017, and claims Christian persecution is "worse than at any time in history," and in many cases, genocide and other crimes against humanity "now mean that the Church in core countries and regions faces the possibility of imminent wipe-out," says a new report from Aid to the Church in Need..
"In China, church communities face increased hostility. Authorities in some provinces have removed crosses from some churches and destroyed church buildings. In some regions, Christmas trees and greeting cards have been banned.
"There are reports from North Korea of forced starvation of Christians and forced abortion. Some Christians have been hung on crosses over fire, and others have been crushed by steamrollers.
"In 12 of the 13 countries reviewed, the situation for Christians was worse in overall terms in the period 2015-17 than within the preceding two years," said the report's executive summary, released Oct. 12.​
m.ncregister.com/54836/d#.WetmaUb3bCQ
Stories of forced abortion and Christians run over by steamrollers. Christians from around the world must envy us over here. Living on the "earth" that swallowed the flood that spewed forth from the dragon's mouth.
That triple tyrant from these may grow,
Early may fly the Babylonian woe.
Even so,
come Lord Jesus.