Post by davewatchman on Mar 17, 2019 13:24:42 GMT -6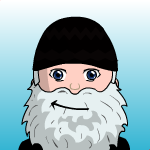 Things like From the last moon of the terad, until the Revelation 12 sign's conjunction of Jupiter and Venus, was 777 days.



Terad's
and
planetary conjunctions
?
Solar
and
Lunar eclipses
? You have
charts and moon patterns
,
rain meteor days
and such. Even Daniel did not have such things. Only the astrologers of his time did. Christ never told us to do such things. Brothers, don't do this thing.
I admire enthusiasm on the site and the array of topics but I have noticed more of this particular thing.
I just ask, is it wise to look toward the things God made in order to understand heavenly things (because being too involved in them can lead to idol worship when it becomes your focus) or should we look to the Bible as our sole inspiration, the final authority. Not the sky but the word of God. I say this not to mock and not to offend, but out of brotherly love and concern. Looking to these things was never taught by the apostles, Christ or the early church. Don't teach them now. If I didn't have love for you all, I wouldn't have spoken up.
Use the Bible solely to understand the issues. Just the Bible, freeing you from any wickedness, any inclination of your sinful heart to stray off into something else contrary to God. When we leave the Bible to answer questions, we go down a road that appears to be safe because our goal is to understand biblical teaching, but that is when Satan grabs us and uses us and gives us what our heart wants most and with Satan involved, it is never good.
Venge, what's going on?
Long time no see.
That rhetoric IS from me.
I wish you would do a quote though, i can't find the page where you got this from.
But it's true, From the last moon of the
terad
, TETRAD, until the Revelation 12 sign's conjunction of Jupiter and Venus, was 777 days.
Did you know that there were not one, but TWO sets of 777 days associated with the Revelation 12 sign?
From the last moon of the tetrad, until the Revelation 12 sign's conjunction of Jupiter and Venus, was 777 days.
AND from the day that Jupiter entered into the body of Virgo to begin the Revelation 12 sign, until the "darkened" sun was also 777 days?
It's true. But i'll spare Y'all the posting of the date to date screenshots in the spirit of my being silent before the possible Big Day of the you know Who.
But i can't help to tell Ya.
I just found a new one.
I have it on my screen.
From the Abomination, until the "darkened sun" was exactly 1290 days.
1,290
1,260 -
--------------------------
30 =
Thirty days latter, on July 26, 2015, the 1260 days would begin that would also culminate with the same "darkened sun".
On July 26, 2015, President Obama was visiting Kenya where he was advising the Kenyan President to proceed with the same, same sex marriage agenda that he had been so successful with 30 days earlier on June 26,2015 in the USA.
But Kenya don't play the gay game. No composite beast for them.
"Kenyatta's government has staunchly defended laws imposing up to 14 years in prison for homosexuality. Kenya and the United States, he said, shared many values, from a love for democracy, entrepreneurship and families.

"Gay rights were not one of those values.

"There are some things that we must admit we don't share—our culture, our societies don't accept. It is very difficult for us to be able to impose on people that which they themselves do not accept."

time.com/3972445/obama-kenyatta-gay-rights/
Anyway, from 30 days after the Abomination, when Obama visited Kenyatta, until the third supermoon of our triad, on the vernal equinox, next Wednesday, is exactly 1335 days.
So the third supermoon is 75 days after the "darkened" sun.
1,335
1,260 -
--------------------------
75 =
It's these and so many more "coincidences" that would seem pretty hard to fake, even by a dragon empowered composite beast. They just are not going to be replaceable in time.